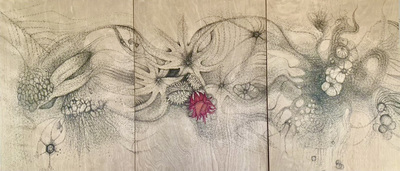 Hepburn's work was voted second for the People's Choice award and is currently exhibited with the winning entries on the NEW NORCIA EXHIBITION TOUR

While the Mandorla Art Award has closed at @stalacontemporary, the exhibition continues with winning and selected works at New Norcia Museum and Gallery.
New Norcia Benedictine Community is Australia's only monastic town. Founded in 1847 by Spanish Benedictine Monks, the town has had many purposes; a mission, a monastery, a provider of education and now as a place of spiritual retreat.